Skip to Content
Compost, Topsoil, and Mulch Delivery in Carsonville, MI
Nature's Best can deliver organic compost, mulch, and topsoil virtually anywhere in Michigan! All of our products are available for pickup or can be delivered right to you. From manure to red mulch, we carry it all. If you need it, we can connect you with it. We offer the option for customers to pick up their own materials if they'd like to save on delivery charges. We also recognize that many people, including businesses, will want to have the order delivered to their location at a time that is convenient for them. No matter your schedule or needs, we're happy to serve you.
Our trucks are high capacity, and we're able to ship loads of all sizes. If your order is especially large, we will send multiple trucks to make sure your delivery gets where it needs to be on time. All of our drivers are experienced and friendly, and we'll be glad to put the material exactly where you need it delivered. Just let us know where to go when we get there!
Take a few moments to learn more about the options we provide below and don't forget that we can also handle application services for agricultural customers. Contact our team in Carsonville if you have any specific questions.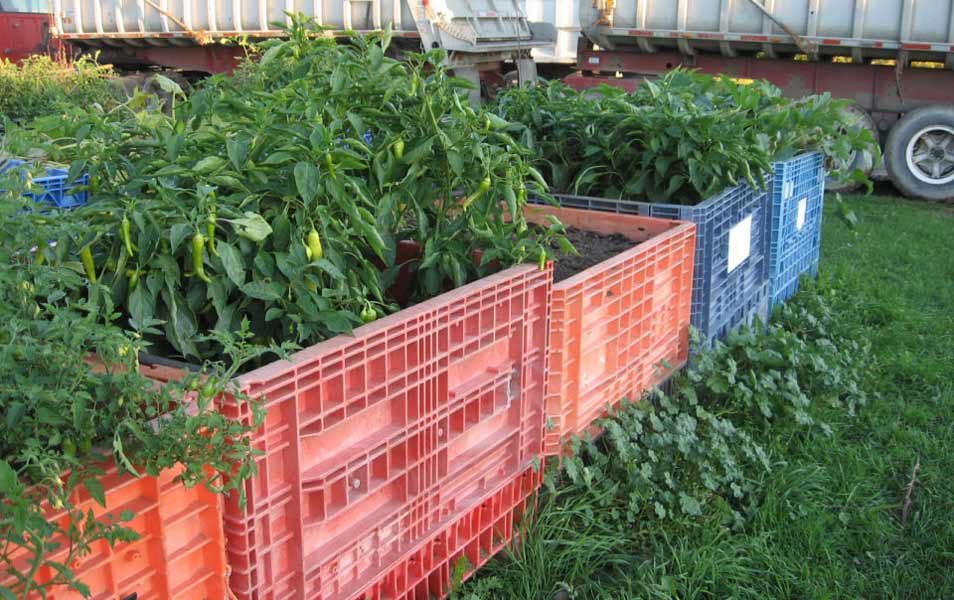 Delivery Charges
If you have delivery service in mind, we think you'll be pleased with our fair pricing. For our mid-grade compost, mulch, and topsoil, we charge $40 per delivery, locally within 25 miles. Anything farther, will be quoted upon delivery location.. Poultry compost and chicken litter deliveries will vary based on the quantity ordered. Please call us to get an exact quote based on your order. There are a number of advantages to having your product delivered to the site. One is that you will be able to remain more "hands-off" in terms of dealing with the transport, which will save you time and effort. Moving heavy materials like these can be back-breaking work, and our loaders/drivers are used to doing it. Another advantage is that we know how much time it will take to load a truck and get it to a particular location—because we do this type of work all the time. This means you can schedule your delivery and feel confident that it will meet your timetable*.
* weather and scheduling permitting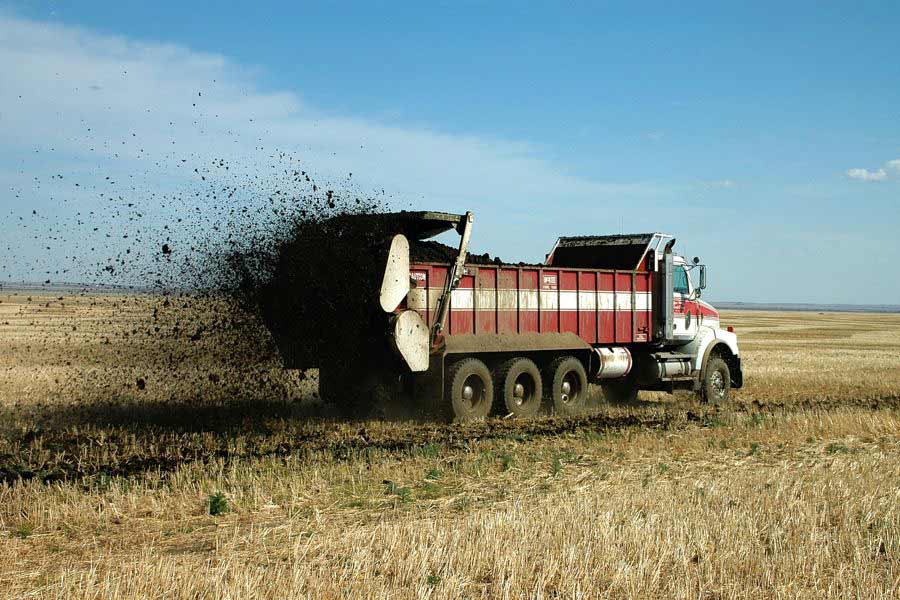 Application services available!
Nature's Best Topsoil & Compost, LLC offers application services for agricultural farms upon request.
Our general charges for this particular service are as follows:
We'll work up to 40 miles away from our facility
We charge $165/hr if using a spreader and payloader
We charge $100/hr if using a spreader, with the customer providing loading
Our application services are professional and thorough, so if you'd like to consider us doing the job for you, please get in touch to learn more. We're here to help you get things done, and we've worked with many different clients in the Michigan region.We have a reputation for providing quality service at a reasonable price.